A bust that is too large in relation to the body can lead to problems of varying degrees. They range from postural defects and back problems to greater or lesser limitations for all types of sports activities.
When breasts are too large, they become a burden, and their size might have to be reduced surgically to preserve the body's health and to improve self-confidence. Breast development is genetically pre-determined and cannot be influenced. In some women, breasts develop strongly at young age, in others, the so-called 'lactating breasts' do not completely disappear. Measures such as dieting can hardly influence the size and weight of breasts.
When breast skin starts to sag under its weight over time, the volume is redistributed in the skin that has become too large. Thus, the breasts as a whole appear to be smaller. It is only then, that many women start to be dissatisfied with their shape and to think about a breast lift. In breast reduction (breast reduction surgery, breast lift) a part of the glandular tissue (up to more than 2kg per side) and of the skin are removed. In order to lift the breasts, the skin is re-tailored.
Please do not hesitate to contact us for a personal consultation. Our surgeons will review, explain in detail, and discuss your options regarding »breast reduction« at Park-Klinik Birkenwerder/Berlin.
When are breasts to be considered too large?
First and foremost, the breast size has to be assessed in relation to a woman's body size. There are so-called ideal measurements, according to which the nipple should be at the height of the middle of the upper arm. This equates a distance between the lower pit of the neck to the centre of the nipples of 20–24cm.
Is it possible for breasts to grow again after breast reduction?
A renewed strong breast growth has only been described in extremely rare cases in very young women who had not stopped growing.
How about breastfeeding after breast reduction?
Breastfeeding is usually possible after the described surgical procedure. However, many women wean their babies quickly as they fear a renewed breast augmentation.
What are the complications that can occur after breast reduction?
Apart from the general risks entailed in any operation such as postoperative bleeding, infection and disturbing scarring, a distressing loss of sensation in the nipples might occur in some cases (2-10%).
Important things to know – after breast reduction
After an operation at the Park-Klinik Birkenwerder/Berlin, a tight bra will have to be worn for approx. 6–12 weeks. Sports activities can only be pursued to a limited extent during this period. You will have to stay in hospital for 1-2 days. You can get up immediately after surgery, and take showers after the first change of dressing on day 2. In the normal course of events, you should plan to take leave from work for approx. 2 weeks.
What experiences have the patients had?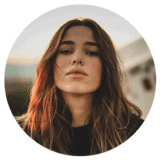 *** explained the surgical and cutting technique to me and took away all my concerns. Six weeks ago I had an operation on *** and today I am doing very well. The stay in the Park Clinic and the care after the operation was very pleasant, the entire team is very friendly. The pain after the operation was bearable. I also had no problems with the wound healing, everything healed well. The result of the breast reduction is amazing and I no longer have back pain. But the best thing is that I can now wear what I want and no longer have to buy everything one size larger just so that nothing pinches. Many thanks to *** and the entire team at Parkklinik Birkenwerder
What are the expected costs of breast reduction?
The costs for breast reduction depend on the individual scope of services. For average prices, please refer to our price list.